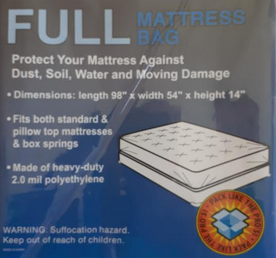 Protect your Full Mattress against dust, soil, water and moving damage. 

It accommodates standard and pillowtop mattresses.
Purchase two if you also want to cover a box spring.
Made of heavy-duty 2.0 mil polyethylene.
98" Long x 54" Wide x 14" High.  This Bag will also fit Twin Mattresses.

Please note:
This is available only as an add-on to a moving box package.